Spring opens up 2019 technical conference season. We always take part with enthusiasm in these conferences to stay up to date with technological innovations and to network. Our next event will be PyCon X, the tenth edition of Python Italian conference, and every year attracts an increasing number of developers coming from all over the world. The event will be hosted, as always, in Florence inside the beautiful Grand Hotel Mediterraneo, from the 2nd to the 5th of May 2019. We can't wait for it to start!
As supporters and active members of the Python community, we decided to contribute to the event by promoting diversity. This year, Nephila is a Diversity sponsor for PyCon as well as a sponsor for Django Girls.  Django Girls is a free event to teach women how to program and create their own website with Python and Django.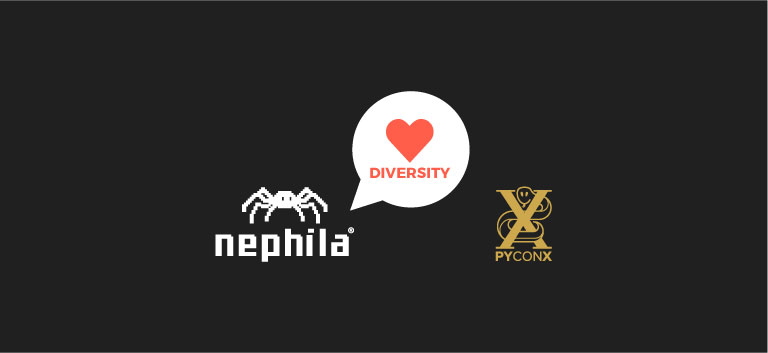 Some of us will be participating at the PyCon X conference, both as Python Italia and Django Girls. We'll be there as "yellow t-shirts" during both days of the conference, but we have made an impact in more ways than just attending the event. Over the passed few months, we have helped alongside our Python community in setting up this amazing international event. Fiorella and Iacopo have been active to promote and increase diversity among speakers as well and our girls (besides Fiorella, Ambra Sabrina and Laura) are preparing some surprises to get the audience involved at PyCon X, and try to encourage interaction, the networking and overcome some small clichés in a festive atmosphere. As of right now, we want to keep the rest of the details under wraps, so we won't spoil the surprise!
Saturday afternoon, Fiorella will be on the PyCon stage as a speaker for the second time in two years. She'll chime in with "Writing your first frontend tests with Python? You can!" and she'll try to convince her audience how easy and simple it is to make frontend tests using Splinter, an open source tool to test web apps with Python. Splinter allows you to automate browser actions, such as visiting URLS and interact with their elements.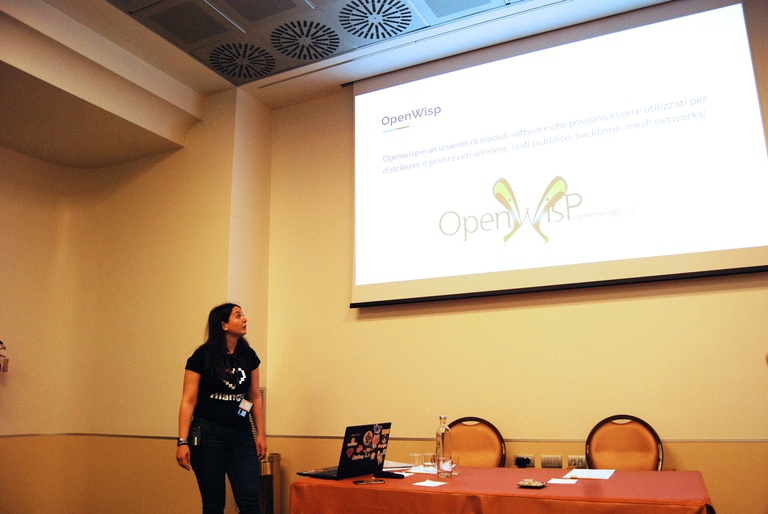 As always, we'll be joining everyone else in the audience. PyCon X hosts a large number of high quality technical talks and for us it's an opportunity to stay updated with the technical field: some of our team of developers (Fabio, Leonardo, Marco, Davide) will be at the conference as a participant to add to their knowledge the latest Python news. 
Last, but not least, we are happy to hear that, for the third year in a row, PyCon Italia will be hosting the Django Girls Florence workshop, which will be on the conference closing day; 5th May. Django Girls Italy and PyCon Italia started a partnership in 2016 to increase diversity within the Python community as well and so far we have seen positive results. For those who are curious to learn more can listen to the talk "Django Girls: a community to discover", scheduled for Saturday morning. Fiorella, Ambra, Laura, Sabrina will talk about the Italian path and two coaches will talk about their experiences within Django Girls community.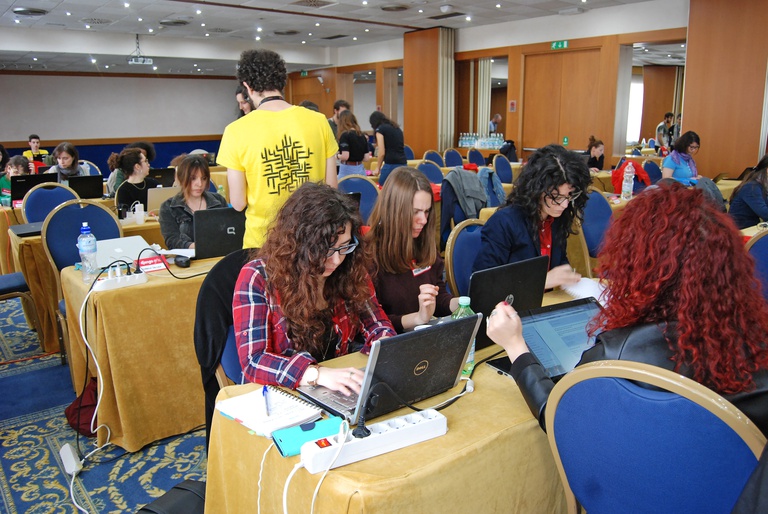 This is  just a glimpse of what we have planned for PyCon X, you can find out more information on all of our social media. We'll be waiting for you at Grand Hotel Mediterraneo, we can't wait to meet you!